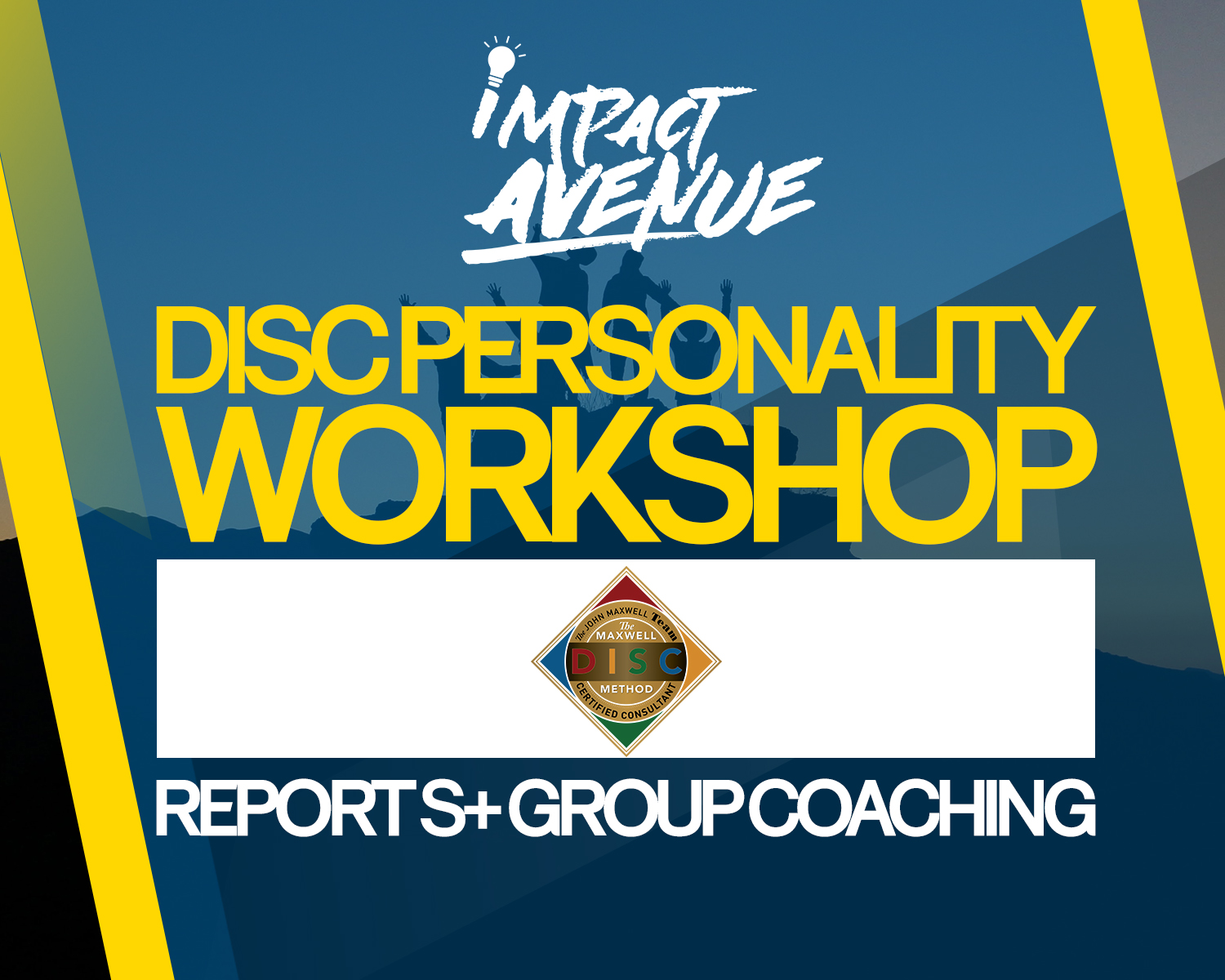 What if you could tap in your greatest motivation and dramatically improve your work + other relationships, communication & skyrocket your results?
Everyone you encounter is motivated differently, communicates differently and views tasks and relationships differently. The Maxwell method of DISC Workshop will help you achieve greater success when you learn the value of your strengths as well as those of others. Find out what motivates your team members and communicate better!
About the DISC Personality Assessment Workshop
Based on your responses to the online assessment, this report shows your communication style and offers tips on how you can connect more effectively with others. It also provides information on your strengths in influencing results, all of which are important to communicate, connect, and collaborate with others.
This includes a detailed 30-page report on your personality and the DISC Coach will conduct a group coaching with the team to show the different personality styles and how communication gaps can be bridged to other styles, and how to maximise team communication.
Recommended for Teams
Do you want to know how to improve your team's communication and solve conflicts? Do you want to know how to better encourage your team members ? Do you need to learn the fears, strengths and weaknesses of your team members or future recruits to better match jobs to individuals? Do you want to know how your people can function under stress? Do you have relationship issues? 
Why the Maxwell DISC Method?
The Maxwell DISC Method has been designed around the leadership philosophies of the world's number 1 leadership expert, John Maxwell. A leading DISC assessment to provide an in-depth analysis of behavior coupled with an action plan built from the best practice leadership principles of Maxwell. Its a framework for your growth.
Workshop Format
This DISC Workshop can be delivered as a half-day or full-day group coaching, depending on the team size.
Get a free Discovery call and find out how DISC Can change the way your teams communicate. We can offer a special pricing for large groups.